Ps.|SwiPe|M yeah, thats me! xD
Well what can i say. Let me just start by saying SORRY FOR BAD ENGLISH!! Anyway, im turning 21 on the upcoming december 3rd Yeeeha xD Im from the cold cold Norway and i guees u can call me the average guy. I like sport and i sure do love computers

Im stydding to be a computer engeeiner now, and i just love it!
I started to play cod4 when it first came out. I have always been a cod fan, ever since the first release of cod1 i have played

And i that's where i first started to do the " only sniper thing " Actually in cod1 i was in this real PRO sniper clan and we won a "VM" title back in 2004

Or so they called it

Anyways, my point is i love to snipe and thats the only way i know to play cod now

I havent played in a while but i started up for a couple of weeks ago and find myself joining this clan

Thanks for that btw <3 My skills are not the same as they once were, but im starting to get the grip of things again and i just wanna say thanks to u all for letting me be a part of this nice growing clan!

Cant wait to get to know u all Pro Snipers! =D
- Ps.|SwiPe|Gen
---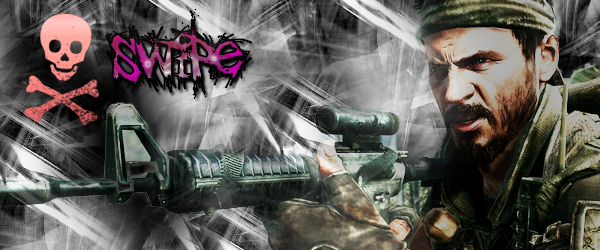 [b]